Together on the
same journey
Bookkeeping done differently.
The Firm
TandemBooks Inc. is a virtually operated bookkeeping and payroll management firm based out of Eastern Ontario. Building long term relationships with small business owners across the Province of Ontario since 2018, we bring a worry-free approach, valuing high communication and continued support in all aspects of your business' accounting matters.
Bookkeeping continues to evolve from the beginning of our mandate, we are your trusted advisors along this journey.
Our Vision
Grow our resources and a team that will assist our clients in modernizing their bookkeeping methods resulting in cost and time savings for their business.
Our Mission
To be our client's trusted advisors with their day-to-day bookkeeping and payroll requirements, allowing them to focus on the continued growth of their business.
Services
The importance of bookkeeping is consistency and accuracy.
There are many aspects of small business bookkeeping that need constant attention. Our team of small business bookkeeping consultants work with our clients in keeping up to date financial records and complying with any governmental deadlines.
We will help you save time on tasks such as, day-to-day data entry, managing accounts payable, reconciliation of bank accounts, HST reporting and filing, year end preparation and regular financial reporting.
Real estate and mortgage agents
Real estate investors
Health care
Mortgage management (trust accounting)
Consultants
Financial advisor
Our team of specialists have worked with lawyers in their law firm bookkeeping since 2007. Having complete knowledge and understanding of the Law Society of Ontario By-Laws, our trust accounting specialist is always available to make required recommendations, making all files audit ready.
Although the trust accounting is important for the Law Society, the other bookkeeping tasks are important to the Canada Revenue Agency. Working with CosmoLex and Soluno software, we offer full service virtual bookkeeping to law firms across the Province of Ontario.
Bank and Credit Card reconciliations
Trust reconciliations
Accounts receivable
Accounts payable
Payroll
Transaction levy reporting
HST reporting and filing
Year end preparation
Year end financial reporting to the Law Society
While payroll may seem very straightforward, there are many implications that may result in your business not following certain regulations as provided in the Employment Standards Act and / or the Labour Board. These errors could result in costly penalties.
Our Payroll Compliance Practitioners continuously obtain the necessary training and most recent resources to stay informed on the continued payroll regulation changes, which allows us to provide worry free payroll services.
Complete payroll set up
Direct Deposit
Statutory holiday calculations
Group benefits deductions
Group benefits managements
Vacation and sick leave tracking
Taxable benefits
WSIB reporting and payment
Payroll tax reporting and payment
Records of employment
T4, T4A and T5 preparation and filing
Budgeting & Growth Plans
In addition to supporting our clients with their regular bookkeeping and payroll transactions, we provide consulting and advisory services to support with budgeting and growth and strategic discussions to assist in profitability success.
Business Start-Ups
When considering starting a new business venture, it is difficult to wrap your head around all the details that come with this regarding bookkeeping, banking, professional services required. We continue to support new business start ups with all requirements to set them up for success from the beginning of this new journey.
Analysis and recommendations of required software
Complete set up of the chosen software
Review employee set up and regulations compliance
Payroll set up
WSIB account registration
Obtain a business number
HST and Payroll account registration
Review options for government remittance payments
Owners
Bookkeeping
Law Firm Bookkeeping
Payroll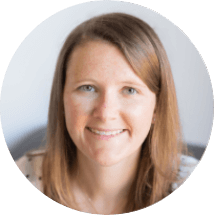 I've been passionate about helping people for as long as I can remember. This passion ultimately led me to a position as a family law legal assistant, where I spent over 5 years helping people through what can often be a very difficult time of their lives. I found that the administrative aspects of this position, including file and client management and accounting, were particularly fulfilling. The skills I developed during this time unearthed my interest in exploring a career as a bookkeeper, leading me to join TandemBooks in September 2019 — and the rest is history!
I'm a big believer in the value of lifelong learning, which is why I returned to college upon joining TandemBooks, obtaining a bookkeeping certificate at Algonquin College. This program helped greatly to accelerate my professional development in my first few years at the firm. I understand that the day-to-day bookkeeping needs can be a time consuming burden for our clients, so it's been a fulfilling few years of taking that stress off of them. Nowadays, I'm the Operations Team Lead at TandemBooks, but my bookkeeping days aren't quite behind me — I still make sure to keep my skills sharp by handling the client onboarding and looking after our own books throughout the year.
As much as I love what I do for work, I've also got a life outside of the office! My husband, our dog Flo, our cat Benzo love to spend quality time together exploring the outdoors. Exercising is a big passion of mine and I've recently achieved one of my biggest goals of completing a half marathon — I'm hoping to tackle a Camino walk one day!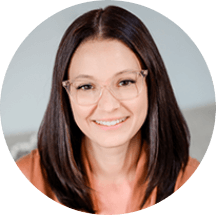 With over a decade of experience in law firm administration, I realized it was time for a change. My passion for helping business owners thrive led me to open TandemBooks Inc. in 2018. My journey started with obtaining a Law Clerk diploma from Algonquin College in 2007, where I quickly landed my first job working in Family Law. As I learned more about the business, I discovered that my real interest lay in helping the owner with the administration of her law firm.
This realization led me to pursue a Business Administration diploma from La Cité collégiale in 2011, focusing on accounting and finance. Since moving to Rockland, I've had the privilege of learning from another business owner, working in many different areas of law. Corporate law quickly became my favorite, as it allowed me to work with clients who inspire me daily. The trust and appreciation that they show towards their advisors and the support they receive in their venture are what drove me to launch TandemBooks Inc.
At TandemBooks, I focus on helping entrepreneurs save time and improve their business operations, providing the necessary support along the way. Helping clients to achieve their accounting goals and establish systems to keep their financials in order is what gets me excited to head into the office every day.
Traveling with my family is what brings me joy when I'm not working, and there's nothing we won't do to discover new and exciting wonders around the world. Our Australian shepherd and our cat Phoenix are our trusty travel companions, always ready for the next adventure!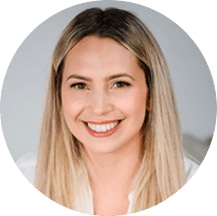 Prior to joining TandemBooks Inc. in 2020, I gained many years of experience in accounting and bookkeeping, both through college courses and in the working world. For nine years, I focused on tax preparation, bookkeeping, and payroll processing, but I've always wanted to continue learning about different aspects of the industry. Since starting with TandemBooks, I've obtained my certification as a Payroll Compliance Practitioner with the Canadian Payroll Association.
My background has equipped me with valuable skills in attention to detail, organization, and analytical problem-solving. I believe that by taking on the financial management burden, I can allow my clients to focus more on the day-to-day operations of their businesses and make informed decisions for growth. My career has been marked by satisfied clients who trust me to provide reliable bookkeeping services and the peace of mind they deserve.
Outside of work, I'm deeply committed to advocating for social justice reform and raising awareness of feminist issues, which are causes that are extremely important to me. Additionally, I am an avid reader, and I enjoy keeping up with current events through various news sources, but of course, I also love getting lost in a great novel.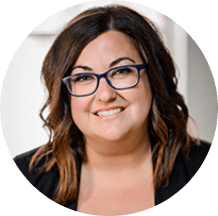 During my 13 years of working as a real estate clerk, I worked a lot with numbers, developing accounting knowledge along the way. That is when I began truly enjoying the numbers side of things and decided for a career change. I love assisting our clients with organizing their expense and revenue tracking so that they can concentrate on working on their business.
My university studies are completely different from the field I am in now but with my personal experience, on the social aspect, I love interacting with clients. My experience of working in law firms for most of my working days, brings a certain appreciation of the field and a great understanding of the law firm regulations that are to be followed.
I am a perfectionist at heart which means I do pay a lot of attention to details. I am always there to help clients and will always offer my help with a smile.
As much as I love what I do for work, I love travelling with my husband, my two daughters and our dog Romy. I am always looking for my next home project as I love to do renovations. I also enjoy photography and drawing mural, which I have done in my daughters' room.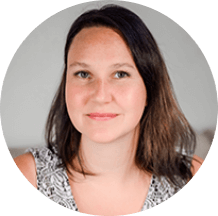 I have been working in an accountant related field for 4 years and like to constantly improve through education, experience and dedication. I am often commended for being detail oriented and having a very positive attitude with a very strong sense of dedication and enthusiasm.
I believe that knowledge growth is a constant and extremely important aspect of any career and plan to continuously perfect mine by taking payroll courses and apply my growth to my clients' files. I like connecting with clients because with those qualities and my dedication, we would be the perfect recipe for success.
I studied accounting at the Western Quebec Career Centre and got a diploma of vocational studies. After gaining some experience, I often became friends and family's go to for anything financially related; advice, personal income tax, organizing and explaining documents for self-employed, etc.
As much as I love what I do for work, I do love cooking and spending full days preparing premade meals to freeze and have easily on hand for busy days. I also love experiencing as many things as I can and making memories with my loved ones.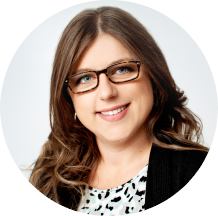 I've been working in the accounting industry for over a decade and in that time, I'm proud to say that I've grown to be a reliable bookkeeper that my clients can depend on. Given my lifelong love of math and problem-solving, it's no surprise that I ended up here!
My journey began in college where I completed my degree in business accounting, providing the foundational knowledge I needed to succeed in this field. However, I knew that there was much more to learn and explore. Eager to deepen my knowledge, I enrolled in CPA courses and earned my bachelor's degree in commerce. This turned out to be one of my greatest decisions and has been instrumental in shaping my professional development.
One of my core strengths is being efficient, whether it's on behalf of my clients or the business that I'm working for. My lovely clients have always been keen to commend me on my efficiency and my ability to approach problems with a logical mindset. I take great pride in the fact that I'm trusted by my clients to deal with all the headaches that come along with QuickBooks entries so that they can focus on running their business.
Aside from my love for accounting, I'm deeply passionate about being a caregiver for both people and animals. If I were to retire today, you could probably find me volunteering at an animal shelter, ensuring they find their forever homes.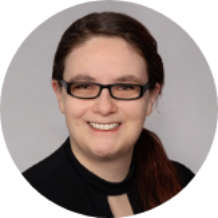 I've been working in accounting for the past 4 years and during that time, I've had the pleasure of working with some of the best firms in the Ottawa/Gatineau area. As of 2019, I've been honing my expertise in bookkeeping and have since started working for TandemBooks in 2022. What I love the most about bookkeeping is the moment of satisfaction when everything balances at the end of the month — figuring out why things aren't in balance and solving the issue feels like a fun puzzle for me to solve. Thanks to my passion for math, analyzing the numbers often doesn't even feel like work.
Fun fact: I'm surprisingly good at mental math — so much so, that my clients often compliment me on my speed and efficiency in identifying and solving discrepancies.
Baking has been a passion of mine for years, and I have been perfecting my skills since the age of 15. My delicious chocolate chip cookies and fudgy brownies are my signature desserts. If I did not need to make a living, I'd spend much of my free time out dog walking or dog-sitting because I absolutely adore dogs and I would love to have one of my own (if only my lease permitted it!)
My biggest life accomplishment was back to school to study accounting at the age of 24, all while working over 30 hours a week at the minimum wage. It was a tough period in my life, but it was worth it to be able to pursue my passion and achieve success in my career.
I'm excited to join the TandemBooks team and bring my passion and expertise to ensure our clients have peace of mind knowing that their finances are in good hands.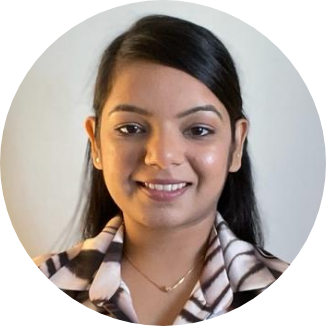 For the past seven years, I've been working in the accounting industry, primarily focusing on bookkeeping. For as long as I could remember, I pictured myself having a career as an accountant — which drove me to complete my bachelor's degree in accounting — but funnily enough, I ended up falling in love with bookkeeping!
The one thing I love the most about bookkeeping is how you must use your problem-solving skills each day. Sometimes, you run into files that have been neglected and are riddled with entry errors, and while these accounts are intimidating at first, it's incredibly rewarding to figure out where things went wrong.
One of my proudest moments working in bookkeeping involved inheriting a very chaotic financial file while working in one of my previous roles. This file required tons of troubleshooting and problem-solving, including a near-complete redo of a year's worth of entries – all by myself. I'm sure you can imagine my relief once everything was finally as it should have been & the books were in balance.
I greatly appreciate punctuality and organizational skills from my clients as these qualities make both of our lives easier! Once I have all the documents and information I need for the task, my clients can expect meticulous bookkeeping and support for any issues that may arise.
Beyond bookkeeping, I'm very passionate about makeup & hairdressing. Doing makeup has been one of my favourite creative outlets for a while, and I've even been considering taking this passion more seriously to experience what it would be like to be a makeup artist. After all, life is too short not to pursue your dreams.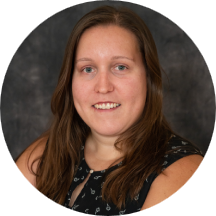 With a passion for positively impacting the lives of those around me, I've found my calling in payroll and accounting. After completing my studies in Culinary Management, I decided to make one of the biggest decisions of my life when I enrolled in the Payroll Compliance Practitioner program with the National Payroll Institute — and it has paid off!
Today, with over a year of experience in payroll and almost four years of experience in accounts receivable and accounts payable, I'm ready to take on any challenge that comes my way. Of course, my roots are in the kitchen, but I've found a certain love for working with the numbers.
At TandemBooks, I specialize in helping clients navigate the complexities of employment standards, including hiring and terminating employees, vacation payouts, severance packages, and Records of Employment. I pride myself in ensuring that clients can have the peace of mind of knowing that their books are in order so that they can focus on what they do best — running their business. By leveraging my attention to detail, analytical skills, and passion for helping clients succeed, I ensure that TandemBooks clients receive the best possible support.
But life isn't all about work for me. Before the pandemic, I spent much of my free time volunteering at soup kitchens and other organizations that needed a helping hand in the kitchen. One of my favourite experiences was with Reception House, where I cooked for refugees and shared stories about Canadian winters with those who had never experienced snow before. When I'm not cooking, I'm often hiking with my husky/golden retriever mix, Farrah, or exploring new corners of the world.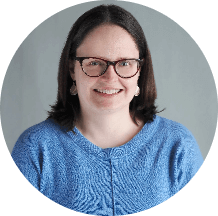 I've been working in the bookkeeping field for less than a year, and my passion for gaining more knowledge in this field has grown significantly since joining TandemBooks. I pursued an undergraduate degree in French, and although it was a challenging experience, completing the degree is one of my biggest accomplishments to date, and I love having the opportunity to use my French skills in my professional work. Despite having just under a year of experience in accounting, my clients have been quick to compliment my demeanour and the high quality of my work, which is always appreciated.
In my free time, I enjoy travelling, reading French literature, spending time with my pets, skiing, and listening to music. When my career comes to an end, I would love to spend my time teaching the French language to those who need it most. My undergraduate degree in French has given me a newfound appreciation for this beautiful language, and I believe it is a valuable skill to share with others.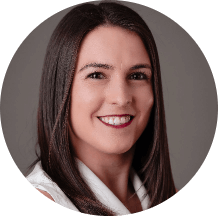 I have 18 years of experience in trust accounting. I began my journey as a specialist in the trucking industry, where I spent my first five years before deciding it was time for something new. I then transitioned to the law industry, where my dedication and attention to detail have earned me compliments from clients who find satisfaction in my work. I specialize in reconciling trust accounts and providing guidance on By-Law regulations.
Interestingly enough, my educational background began in Child and Youth Work, as I always had a passion for working with children. However, I found fulfillment in helping clients solve their problems and seeing the visible satisfaction on their faces when I'm able to take care of one of their pain points. My work with children has been instrumental in my professional development, helping me to better understand the varying needs of different clients and teaching me ways to emphasize transparency and clarity in my communications.
Aside from my career, my biggest accomplishment — albeit a little cliché — is my family, which brings me tremendous joy. If I didn't need to get paid, I would travel the world and volunteer my time building shelters, organizing community events, and spreading joy wherever I go. Currently, I make sure to dedicate some of my free time to volunteering with the Girl Guides of Canada to help shape the minds of young girls and better their self-esteem.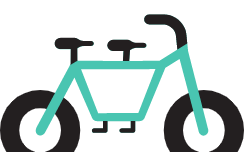 Want to join our team?
See if you have what it takes!
Questions we've been asked.
Can a bookkeeper do my taxes?
Bookkeepers can perform a lot of tasks, such as reconciliation accounting, HST reporting, and day-to-day accounting entry, but we recommend that you have your taxes done by a certified professional accountant (CPA). Our bookkeepers can assist in the preparation of your draft financial statements for income tax purposes.
Do I need to pay HST on my business sales?
The Harmonized Sales Tax (HST) is the provincial portion of the value-added tax by the federal government. In general, once you exceed the $30,000 threshold in sales in a single calendar quarter, you need to register an HST number with the government and will need to start filing and paying HST. However, you should note that different types of businesses and residential status do have different requirements.
How do I know how much I owe in HST?
Add up all GST/HST your business earned within the relevant accounting period.
Calculate how much GST/HST your business paid on purchases.
Subtract the total figure of what you earned versus what you paid.
The final number is your company's net tax, which should be submitted to the CRA monthly, quarterly or yearly, depending on your accounting period.
When do I need to pay payroll tax?
Employers who pay salaries, wages, bonuses, vacation pay, or tips to their employers must report and pay payroll tax. Some taxable benefits must also be reported, such as an automobile or other allowances. If you typically report payroll, but then have a season without employees, you must still file a report. TandemBooks Inc. offers comprehensive and professional bookkeeping services in Ottawa to help you stay on top of all reporting and compliance requirements.
I just hired my first employee, should I use payroll services?
Even if you only have one employee, you can obtain payroll services in order for them to help you with all the payroll requirements (i.e. payroll deductions, CPP, EI, preparation of T4s). It's also important to have someone help you keep up with ongoing payroll regulations that can impact both employers and employees. TandemBooks Inc. provides full-service payroll processing for businesses of all sizes.
Why do I need to reconcile my bank accounts?
The process of reconciling your bank accounts is simply to compare your internal financial records versus the records provided to you by your bank. This is important because it ensures that you can find any unusual transactions caused by fraud or accounting errors. If your internal data doesn't match the bank's report, you should be able to account for any discrepancies. Regular reconciliation helps you identify any problems quickly.
What's the difference between accounts payable and accounts receivable?
Accounts payable is the money you owe to your vendors. Keeping up with accounts payable helps your business manage its bills. On the balance sheet, accounts payable are listed as liabilities. Accounts receivable is the money you are owed. On the balance sheet, you'll find accounts receivables listed as assets. Tracking these two types of payments help you manage cash flow and run a successful business.
A successful business runs on its finances. Getting your financial picture organized helps your business take the right steps to meet your goals. Contact TandemBooks Inc. for business startup consulting in Ottawa and bookkeeping services that keep your business moving forward.
What people have to say about us.
Positive: Professionalism, Quality, Responsiveness
Great bookkeeper. Very knowledgeable and quick to answer all of my questions. I high recommend her. If you are in the legal field, she knows the ins and outs of the different accounts which we have to manage as lawyers, making it a breeze at the end of each month. Thank you Melyssa.
Marc Ouimet-McPherson
Positive: Professionalism, Quality, Responsiveness
Amazing service for our law firm bookkeeping services! Always available to help. Very professional and responsive. Highly recommend for all your bookkeeping needs.
Catherine Calvert
Positive: Professionalism, Responsiveness
Melyssa and her company has helped us with our business for over a year and she has done an amazing job keeping our company up to date and organized. Melyssa is efficient, responsive and accountable. She delivers what she says she will do and often exceeds our expectations. I highly recommend TandemBooks, they helped our business tremendously.
Geoff Walker
Positive: Professionalism, Responsiveness, Value
I am very satisfied with TandemBooks. Definitely recommended for any professional in the Ottawa area looking for affordable and comprehensive bookkeeping for small businesses. I wish I would've hired them years ago!
Steve Duplain
Positive: Professionalism, Quality
The bookkeeping service is excellent, documents delivered on time. Exceptional organization and the team is very easy to access. Excellent company for your bookkeeping
Marc Chénier